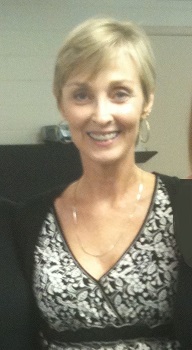 Welcome,
So glad you stopped by, come on in!
That you are here tells me we have something in common-we are both seekers.  Mine started when I was six and became aware of God's presence.  No, I didn't see a sixty foot Jesus or hear a voice like Morgan Freeman's, but it was steadily and unmistakably—Holy.
I'm  an Oklahoman, a seasoned sales professional, resistant cook, daughter of Doc the trail boss and Dale who lives in heaven, sister of two brilliant siblings, city dweller who  longs for the  country, lover of silence, and the beauty of nature, irreverent Christian,  apathetic housekeeper, and momma to three loving critters.
My life has never been all wrapped up in a tidy little bundle.  It's more like a messy struggle. I meditate, pray, and journal to find my way-fall on my face, then start all over again.
Twenty two years ago I was diagnosed with Systemic Lupus Erythematosus. Since then a few newcomers have been added to my list of autoimmune conditions.  The grace I receive from these considerable aggravations really is greater than the trouble they cause me.  But I'm sure no Mother Teresa; I do kvetch. The struggle is made sweeter by reliance on God in my life and by loving family and friends.
As I travel, I meet hundreds of people and see so many gifts along the way.  I am sharing them here as I not only seek, but also find God in everything.
God sees us struggle and wants us to enjoy this life, to hear beautiful music, to taste life, to experience it fully and to not be so serious.  To Laugh!
I invite you to come on in, but  when I said "Holy and Not So Much" I meant it.
Blessings,
Karen