Greetings!
So glad you stopped by, I'm Karen.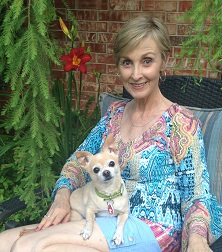 In my early twenties I began keeping a journal.  As I read some of the older entries again I remember feeling a bit like a spiritual slug back then, not the wise woman I wanted to be  My journey's been about struggle, change and growth. I'll bet yours has too.
With the passing of years and some darn passionate discipline, my vantage point has changed, so I have decided to pass along some stories and a little inspiration. These are my observations, from the Holy to the Not So Much.
Thank you for taking the time to read my blogs. They are not all brimming with optimism and light, they are filled with real problems, fears, renewal, hope, revelation, heartbreak, and humor.  I hope they touch you and open your heart. And, if they do please pass them on to someone else.
Leave me comments, criticism or suggestions, I appreciate them all.
Blessings,
Karen