"Remember, remember, this is now, and now, and now. Live it, feel it, cling to it. I want to become acutely aware of all I've taken for granted."  ― Sylvia Plath
Aunt Helen's muscadine jelly is all gone, even the emergency jar I kept in case I needed consolation. This generates a pang of deep loss in my gut. But, there are two tiny containers of Mom's muscadine jelly left! This morning I lathered it on my biscuits. I refuse to share this jelly, ever. Maybe with my sister Jan, if she was here. Maybe.
This is my holding on to Mom and Aunt Helen, who have both passed. I reserve this jelly for hard days when I need their help, days when I can find no inspiration. When there are no more shoulders to stand on, no more jelly, what will I do? These two women, resilient each in her own way, helped light the path for me.
But, the disparities between my mother's life and mine were significant. She had a way of nesting comfortably at home, right from the get go. She married at eighteen and started a family before you could say "Nuthin says lovin like sumthin from the oven!"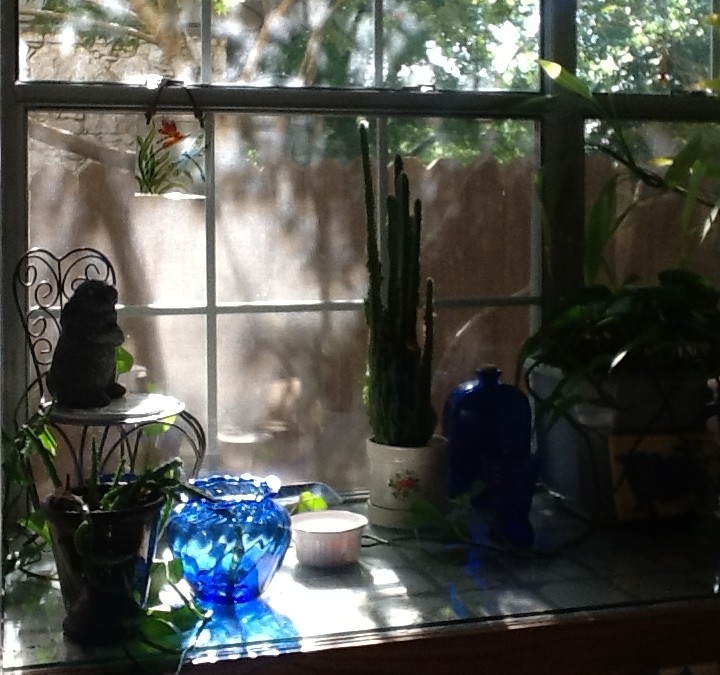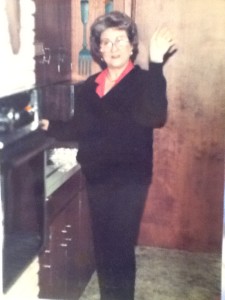 Mom and Aunt Helen both knew the art of domestic flourishing. Me, not so much. I can sell thousands of dollars' worth of darn near anything, but could not make an edible Italian Crème Cake if you threatened a flogging in the town square.
The way Mom nested so deeply at home was always a mystery to me. I could not grasp, not only her satisfaction with her life of domesticity but her enthusiasm for it.
Did I on some level back then believe my world of career advancements and adventure held more value than Mom's world of domesticity? That her world of being at home was not as significant as my world of exploring?
Mom had dreams of having her own career; she was very bright and capable. She possessed uncanny knowledge, with the most remarkable intuition regarding physiology and disease states. She used to muse that she would like to have been a surgeon. But, times were different back then. And beyond that, she knew that achievement out in the world was not her focus.
Mom consistently encouraged me to go for it; she lived vicariously through my recounted adventures. I imagine she yearned for the level of freedom I enjoyed. Back then women had so many limits on their lives, some self-imposed out of a sense of duty, but also imposed by society, spouses and children.
Mom was brilliant in the kitchen, whipping up something that made your toes curl in delight, a natural at it. When she brought sick neighbors a peach cobbler, they were almost glad they got sick!
She was an authority on tending home; she could do it all. Like a new dress? She'd create one on her Singer. Want advice on minding your garden? The woman had a super green thumb.  Need art for your living room?  Dale could paint one for you in oils, watercolor, or charcoal you would be proud of.
Compelled by a strong desire to be "out there", I was birthing success in my sales career, exploring yet unrecognized talents, expressing myself creatively, traveling, riding bikes, volunteering, writing, walking for hours on end, and seeking ways to deepen my spiritual journey. In addition, I was single for many years and making a living had to be a priority.
As the wrinkles collect though, the more I nest. I long to see all my little critters at the end of the day. I have been able to rest in myself through prayer meditation for many years now. Domesticity though, is pretty much a messy struggle. Still.
I can see this is how my Mom's spirituality showed up. It was a lovely gift wasn't it? It was given often without thanks or ceremony. Mom was very guarded with her true feelings; (but certainly not her opinions) she was not one to verbally express her faith in God. It was always implied, always there, just under the surface-lovingly expressed in gifts of home for her family.
"When did the choices get so hard
with so much more at stake.
Life gets mighty precious
when there's less of it to waste"
Bonnie Raitt, Nick of Time