. . .we're squeezed into uncomfortable things that pull, pinch, tug, choke, itch, hike up or down, and make the days of our lives miserable. We wear these creations of torture, we tell ourselves, in order to be agreeable to the rest of the world. But, why shouldn't we find a way to make the rest of the world agreeable to us instead?"   —Sarah Ban Breathnach, Simple Abundance
Back in the day, I was a "disco" dancer. A night of dancing was torture for your feet, especially in the shoes we wore back then. They were a cross between stilettos and the stacked heels girls wear today. John Travolta would have been proud.
I took a dance class to learn new moves. A guy named Kim, several years younger tossed me over his shoulder and expected me to land on my feet. It resembled a mis-fired double lutz. My feet never forgave me.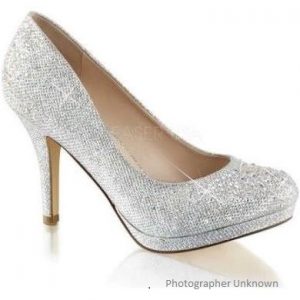 A few years ago I took all my high-heels to Goodwill. I could still wear them, but my "sensibilities" had changed; I was no longer willing to drink the fashion slave kool-aid.
Recently I heard a radio interview with a surgeon who stated: "Once a week someone comes in wanting her feet surgically altered to fit a particular shoe." It sickened me to think one would do this for a pair of shoes! It reminded me of the practice of foot binding forced upon young girls that took place in China.