We are, all of us, wandering about in a state of oblivion, borrowing our time, seizing our days, escaping our fates, slipping through loopholes, unaware of when the axe may fall.                                –Maggie O'Farrell, I Am, I Am, I Am: Seventeen Brushes with Death
We were alone, just the incredibly odd man and me. I thought it was the end for me, but what could I do about it? Scream, absolutely. Talk my way out of it, doubtful. Fight, sure, but given my lack of physical prowess, not a viable solution.
It was a day of heavy, jet-lag-meets-the-flu fatigue, arms too heavy to do my hair, much less my job. I pulled into what I shall call the "Clip & Curl" to have someone shampoo and blow-dry my tired hair. A lone stylist was there, a man. I did not think much of it until it was too late.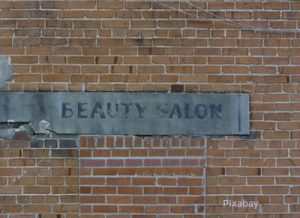 I do not frequent walk-in salons, but I had a chaotic day ahead and needed help, so I went into the no-frills vanilla salon. The only staff member there was a medium-sized man of about forty. I cannot say he greeted me, just soberly showed me back to the shampoo area and prepared me for what I hoped would be a relaxing head massage and speedy hair styling. Straightaway the man was odd.