"Ah, music," he said, wiping his eyes. "A magic beyond all we do here!"
― J.K. Rowling, Harry Potter and the Sorcerer's Stone
A yearning has settled over me the past few years as if some unnamed loss has occurred. Did I leave something behind? A recall of current events points to change as the culprit, inexorable change.
We just learned that Neil Diamond, Elton John, and Barbara Streisand have ended their touring days; soon Eric Clapton and Paul Simon will. Aretha Franklin gave it up a while back. This is life. We age, develop health issues, or priorities change, and we make difficult choices. Life must become simpler. I get it, it happened to me early, at thirty-eight.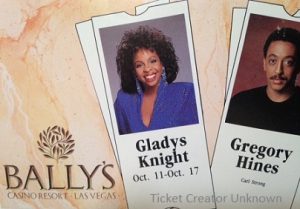 These musicians sang my life, all against the backdrop of the Vietnam War. It was the seventies, the rise of feminism, environmentalism, technology, the questioning of-everything. A new normal. No wonder my passion for music is so acutely attuned.  
Emotions are tender because for years music was everything to me. Before I washed my face in the morning, Al Jarreau greeted me. I  traveled around the region singing my heart out in the car with Bonnie Raitt and Patsy Cline, and went to sleep with Boz Skaggs.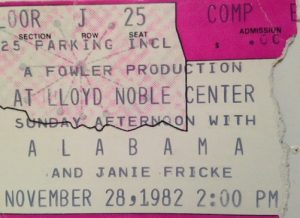 I attended hundreds of concerts; miss it so. I don't get out much these days, not that I was ever a social butterfly, but the desire to be out there constantly left me some years ago. Must wear something besides sweats, must dress and get out–like people do.
I will venture out at night for something worthwhile. Live music usually is. Lately, I've been to three concerts, and they opened that tiny window of full engagement again.
Daphne's concert ticket mole produced tickets to see Neil Diamond. The man's still got it. At seventy plus, his voice is strong and controlled. It was a congenial concert, where everyone in the audience sings the entire evening because by now, even the younglings know the lyrics. So good, so good, so good!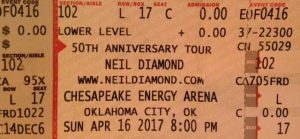 Do you know the magic the music of your own era holds? It reminds you who you are. The minutia of life and career sucks the authentic right out of you. We begin to think we are our careers, a sad commentary on the time.
Can we pray those memories to life, by listening, by playing, by singing? Yes, music rewinds your youthful spirit like being with an old friend who knew you when.
I fell hard for music when I was about six. My bestie, Rozann, and I composed little songs and staged shows for our families. Her Mom, Ardy, was a great singer and had music playing all the time. My folks did too for that matter, we all sang, especially in the car.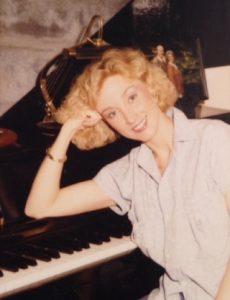 Teenage years found me at the piano for hours at a time, no one had to remind me to practice. They had to remind me to stop and eat. An introvert, I dove down that rabbit hole and felt acceptance. I was held tenderly by music. I played constantly, with a pillow on the wooden piano bench to soothe my flat little derriere. I wasn't particularly gifted, but worked at it, and became a fair classical pianist. I was in love. The old black Wurlitzer is still in my living room. Must get up and play, the fingers will not become more nimble!
I was blessed with wonderful singing partners, Howard, Cheryl, and Kelly. We each performed with the OSU or OU Student Entertainers to make money while we were in college. The USO shows are those I have the fondest memories of, performing for the troops during the war.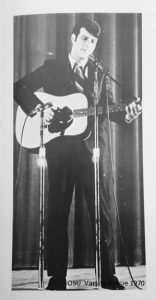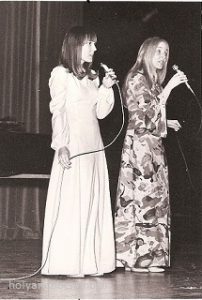 Recently Kelly and I went to hear Nora Jones, a singer and jazz pianist, classically trained at the University of North Texas. She is a singer-songwriter with huge hits, but her genius is piano playing. Her own Jazz is an old school and out of the box fusion.
Nora slowed me down to a crawl; I could feel the music, remember. It took me back to my days in the radio business with all the free concerts and back stage passes. Music was central to my life back then in a way it is not now. But I do dance around the living room when I hear Bruno Mars!
Someone once told me that at least once in your life you should hear Jimmy Webb sing his versions of the songs he wrote for famous artists. They were correct. We caught him at the Blue Door in OKC. The Oklahoman penned countless hits for singers Glen Campbell, Richard Harris, Linda Ronstadt, The Fifth Dimension, Art Garfunkel, and so many more.
He is bright and engaging and weaves fascinating backstories from each song into his show. You have to smile at how he tilts his head waaay back to reach in and grab the song. I took my niece Jess, who leaned in as the show began and whispered: "Now, who is this guy?"  She loved the show because Jimmy does not mince words, he is willing to show you who he is. When he sings "Galveston" you are hearing it for the first time.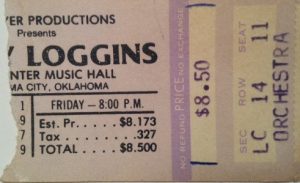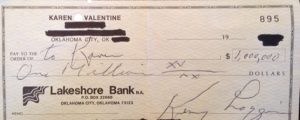 Back when music was my life, it brought me confidence, an outlet for my passion, mental agility, friendships, social skill, discipline, peace, and little income. It was my first, and most likely my last love. What influenced you back then? Tell me your story. . .