As you walk into the sanctuary of St Augustine's Episcopal Church, there is a quiet spot in front of a peaceful stained glass window where you can light a candle, kneel, and pray. Folks often kneel there and lift up concerns for loved ones. Today my prayer was for me. I found myself verbalizing my frustrations to God. Immediately I heard a suggestion. God does show up if you ask.
The incident reminded me of one of the first blogs I wrote, back in 2012. Below you may read how that day unfolded.
I am in labor. I'm soon to be sixty, but quite clearly in labor. I've been in labor for a couple of years; it is a long time to be in labor, and it does hurt like hell. I have grown weary of it. I can't speak from experience when it comes to the labor of childbirth, but this labor of the psyche and spirit is protracted and frustrating!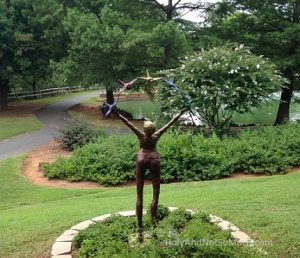 Something in me is struggling to wake up, morph, and materialize. I want to season into a wise old woman who has earned a listening ear. This is why I began blogging, a burgeoning desire to share my observations, stories, depth of experience and spiritual journey. By sharing my own truths, my passions, my personal stories and what sustains me in dark times, perhaps the reader will find a thin little slice of hope.
The chapter has slammed shut on a wonderful career; my work life has wound down to an unfulfilling necessity. I find myself meditating on more substantial matters. How can I make the rest of my life "a proud statement rather than a sad apology. . ."?  Abraham Verghese, Cutting for Stone.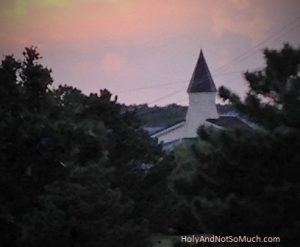 There is no end to the little annoyances inherent in this labor process that feel distressing. I was in McDonald's last week when I suffered a particularly jolting blow. I don't eat at McDonald's. But, I have no issue with buying a bottle of water, placing my ever spreading derriere in a booth and having my way with their Wi-Fi service.
I stepped to the counter to order my water and was greeted by a woman who looked old enough to be my grandmother. Did I mention that I am just this side of sixty? When I asked for a bottle of water, the woman replied, "I can get you a senior coffee for less than that." There it was, the dreaded adjective, "senior." I could hardly breathe. When I recounted this tale to my ever-the-smart-ass husband his reply was "Did you take her up on it?" Stupidamnshitty man.
Taking action is my antidote for the angst this labor process has fostered. So, I have been walking a great deal the past few months.
I was walking one hot morning in August; I know, a bit masochistic for late summer in Oklahoma City. I came upon a children's race on the park trail. Only a few kids were finishing up as I walked along and I met a woman and her daughter of about seven on the trail. This child was not one of the kids on the trail with an athletic build and a spring in her step. She was a beautiful petite little blonde with braided hair, thin, and a bit fragile looking.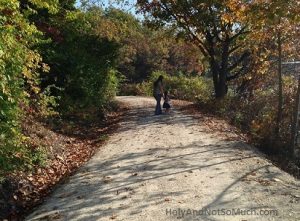 She was really struggling to finish the race and finally just stopped, defeated. Through sweaty tears I heard her cry "Momma, I just can't do it!" I saw the fatigue on her tiny face and knew exactly how she felt. Earlier that morning I'd been that same crying child; I could not will my worn little body to function.
Tired through my soul with fatigue, three years of sleep deprivation, illness and foggy thinking I fell to my knees in pain and desperation, right on the living room floor. I cried out to God for help and heard my answer pretty clearly. "Get up off the stupid floor and walk, you'll feel better!"  I did it.