"It seems to me that if there is a bad taste in your mouth, you should spit it out. You don't constantly swallow it back."  Amazing Grace, Michael Apted, 2006
Hours on end we sat on those hard pews looking up at the minister.  We listened, my girlfriends and I.  Week after week we learned and prayed and wondered why.  And, why not?
The Good Book was read to us and by us, stories that left us out. We felt less than. God was male, disciples were men, preachers were all men, deacons were men, and choir directors were all men. We felt less than.
So few examples to look to, to emulate. Women were revered because they were obedient and docile. From the bible, it seems the only way for a woman to redeem herself as worthy was to give birth multiple times and preferably to male children.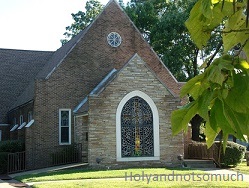 I am grateful for the bible stories that do tell other stories of women.  We see the perseverance and divine insight of Anna, the faith of Mary Magdalene which lead to healing of her chronic illness, Pilot's wife warning her husband of her powerful dream about Jesus, "this innocent man"(which he ignored).  The story of Priscilla was encouraging, as she was chosen by Paul to shepherd a church he left behind, and Miriam who questioned authority and helped Moses lead the Hebrew people to the Promised Land.
There were too few of these stories and unless you excavated them, you never even heard them.
It's sad when you remember where value was placed when many of us were girls. It was accepted as just the way things were. Girls grew up understanding their worth, and later as adults hid the hurt because mentioning it brought on not just opposition, but wrath. Not only from men, but sadly from other women.