Wakonda high school, hats off to thee.
And our colors, true to thee we'll ever be.
Firm and strong united are we!
Hoorah rah rah, Hoorah for Wakonda high school!
When I was a kid we lived in the Tundra for eight years. The incessant cold all but atrophied my grey matter; the above is what is left in the memory bank of our school song, a cloudy memory from the second grade. This Christmas season brings back memories of that time, and my parents, whom I miss more than I can say. This was a divine time in our lives, a time of innocence and possibility.
Our first years as a family were fairly idyllic in small town South Dakota, Wakonda, population 405. Wakonda is an Osage Indian word meaning "Great Creator", an abstract, omnipresent spirit. Curious that my awareness and seeking of God began when we lived in Wakonda.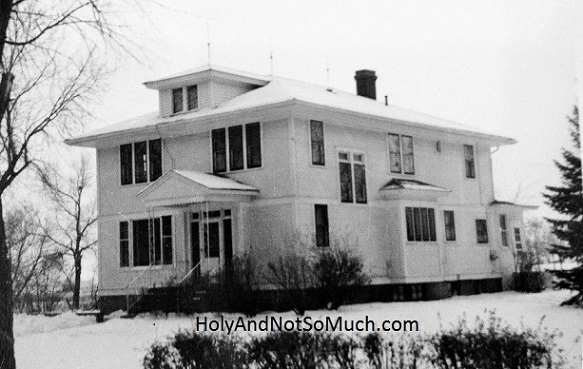 My folk's first home was actually their dream home; they paid less for it than you would a used car now.  It was on a corner two acre lot with cherry trees, apple trees and crab-apple trees. This place was an absolute marvel for a kid!