There is a magic in that little world, home; it is a mystic circle that surrounds comforts and virtues never known beyond its hallowed limits. Robert Southey
There have been strangers in my home for the past few weeks. I hate it. Just hate it.  My house has been on the market.
Have you sold a house lately? If not, I can tell you that the process has changed a great deal in recent years, so have the buyers.
To start with, they expect you to surrender your common sense and will to them.  This pisses me off to the absolute highest degree of pissivity.
You love your home, right?  You have updated it a little and meticulously combined styles to create the décor and ambiance you crave. When something breaks you repair it, when furniture needs moisture you polish it, when the pool needs paint you paint it.  When the carpet gets old-well we pretty much ignored that.
I did not want to sell my house in the first place.  Draped in sunlight with windows across the entire south side-it has given me so much pleasure. I can see the garden, pool and wooded area in the back from any seat. The moment I walked into this house I knew it was the right one.  I feel grateful and blessed to have lived here. I am scrambling to find another solution, before I go broke or exit the sane world.
It has only been the past couple years since I began blogging that I recognized how necessary visual beauty is to my daily routine-how it feeds my spiritual life.
My folks were the same way. Mom had a very distinct sense of style; the artist in her needed to be surrounded by beauty. Dad positioned his easy chair right by the glass door to see the sun come up each morning over the pond and the grazing horses in the pasture. My sister also finds inspiration in her habitat; she and I both seem to need water nearby.  What would I do without that beautiful view out my back door? Yes, I would miss the beauty of this house, this treasured home.
Nothing quite prepares you for the rigors of offering your home up for public scrutiny. Nothing.
You can't see the pool from the kitchen. What is that spot on the celling?  You have too much furniture. You have too many plants. What is wrong with that window sill?  Do you know you have discolored carpet? I think you need a new roof. Too bad the kitchen is not wired for gas. These steps really limit the number of potential buyers. You can't have your dogs in here while we show the house. That cat food leaves an odor in the room. Take down all these Asian things. All these family pictures have to go!
My house looks like an exceedingly clean, very sterile hotel. I have no idea where my bras are.  My clients have begun to wonder if I only have three outfits. My neighbor has all my jewelry.  And, I can't find my checkbook.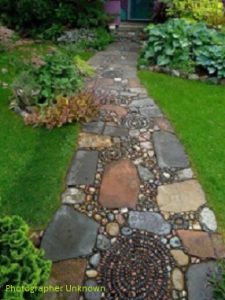 The house showing drill would exhaust Michael Phelps. Scrub everything that can be scrubbed. Dust anything that can be dusted. Leave nothing out on the cabinets, take out the trash, vacuum all carpet, take that stack of books off the bed, take jeans off elliptical trainer, and while you are at it-straighten the closets. Turn on all the lights in the interest of "full disclosure". Take dishes out of sink, take shoes off coffee table, put all office files in cabinets-or clothes dryer, clean oatmeal off office desk, and sweep front porch and around pool.  Go on poop patrol in back yard. Go on poop patrol behind couch for that matter. Hide anything that could be easily taken including checks, cell phones, TV remotes, paperwork and jewelry.
Do your best to make your house smell like it is not a wild animal sanctuary.  This is very shaky territory.
Put the cat dish up, heat up the car. Did you know that when it is five degrees outside no amount of car heat is sufficient for a Chihuahua? Get the dogs into the car and go somewhere to wait for time to pass while the house is shown.  Pray. This is about as comical as it sounds.
This winter has been record cold.  So, I put sweaters on the dogs, which sounds like a simple task. For Gus it is; he actually helps by putting his head and feet through the holes for you.  Marley on the other hand, falls over on her back-feet straight up in the air in frenzied contractions. You would think I was giving her an enema!
This scene has been repeated over and over the past few weeks. My cat has taken to hiding in my underwear drawer. My dogs hate me.  We all hate the freakin cold.
I'd just as soon be stripped naked, flogged in the town square and made to sing Copacabana, as have to prepare this house to show even one more time.
The Chihuahua has chosen this particular time to become incontinent in some manner of subversive protest. One day just before a showing she peed in the living room.  Not a dainty little Chihuahua dribble,oh no, a bear-down-and-squeeze-that-tiny-sphincter-with-all-my-might pee.  Just the household aroma I was going for.
The offers are interesting too.  One was for the same price paid for the house nine years ago.  Another not only low-balled me but had the temerity to ask for one of my Asian antiques as part of the contract.
A middle aged buyer offended everyone in the cul-de-sac by using profanity that would make Richard Pryor blush, as he  made out with whom he broadcast as his "baby momma",  pressing her up against my retaining wall. I am not making this up.
Finally got a good offer, accepted it, and the buyer backed out two weeks before closing. I grew weary and took the house off the market to recapture my dimming sanity. A little angelic intervention perhaps.
One day the pilot light went out on the heater when it was about twenty degrees; I thought the heat had gone out.  I was without heat all afternoon so I lit the fireplace which has a gas starter.  About an hour later I came back in the living room to find a haze of smoke.  I had forgotten to open the flue.  For this offense I was gifted with a thin layer of soot on the white fireplace.  Have you ever cleaned soot off a white brick fireplace?
And the stupidamnshitty vacuuming-I swear the carpet has aged from it.  I know I have. When I do move, I am not vacuuming for a year.  Just before the open house I was vacuuming when I smelled burning rubber; I had run over one of the dog toys which was smoldering in the corner. I now must borrow the neighbor's vacuum. And, buy a new T-O-Y!
I am exhausted. My nails are nubs from incessant cleaning.  I have construction worker hands, my back is jacked up, I am in an exceedingly volatile mood, and I think my neighbors are just a tad afraid of me.
My brother tells me that I am no longer a cucumber. I have been deeply dipped in the vinegar; I'm a pickle now.  I can never go back and be a fresh cucumber. I am worn, and changed by this comedy of blunders, a worn wrinkled little pickle who loves her home.
You are home this night
Home of stillness
Your home of spirit
Being and bliss
You are home this night
Abiding home
Forever home
Your forever home
–"Sleep", Donovan