Sometimes I miss the younger woman I was. I do not look back and wish I had done this or that; I did most of it. What I do look back at with longing is the untamed spirit I had. The years have refined me, smoothed out my uncultivated surfaces, and tamed me.
Something as simple as driving, I saw as an adventure. I have collected more miles than average on my vehicles and it has not always been smooth cruising, or parking for that matter.
After overspending at the mall, I returned to my Jeep to find a policeman waiting for me. "Mam, your vehicle has been involved in a hit-and-run" he announced.
I told him I did not have a self-driving vehicle, so that was just not possible. He ushered me to the side of my car which revealed the entire side smashed as if I'd been in a significant accident.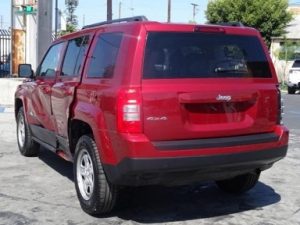 A very-sturdy looking soldier approached, telling us he had "seen the whole thing." We inquired how my car got smashed with no driver. He replied, "See that big green truck parked five spaces down?" We did see it. "He missed the space beside you and hit your car, got out, surveyed the damage, then moved his truck down a few spaces." When the young driver returned to his green truck, he had quite the greeting party.  Read the rest of this entry →